Car Wash Increases Customers and Brand Awareness through Social Media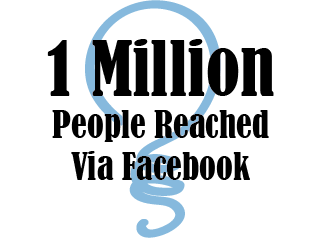 Challenge:
The Light Digital was hired to help 7 Flags Car Wash increase engagement on its social channels, increase sales through social media ad campaigns, and stay top of mind for potential and current customers on its social channels.
Solution:
Branded and optimized page designs and information on Facebook, Twitter, Google+, Foursquare, and YouTube
Claimed and optimized Google+ local listings for seven locations
Managed and developed customized content to engage prospects and followers on social media channels
Managed online reputation through monitoring reviews and online mentions, and by responding and sharing appropriately
Generated paid ads on social media to target likely customers for each location
Redesigned and managed website with up-to-date information
Results:
Through social media branding, content management, paid ads, review management, and website optimization, The Light Digital delivered 7 Flags Car Wash improved exposure, growth in customer base, increased Google searches, and enhanced overall brand recognition.
71% social fan growth from January 2015 to September 2016
17,733 clicks on all content and links on Facebook posts
Record breaking grand opening at a their Sacramento location
One of their best months in their 30 year history
About Client
7 Flags Car Wash is a family-owned and operated car wash with 10 locations in the East Bay Area of California. 7 Flags Car Wash has consistently been voted Best of Solano County in multiple print publications each year. The business provides exceptional customer service by treating customers like family. The owners genuinely care about customers and their cars.
Client Testimonial
"We had one of our best months, The Light Digital played a huge part in that success. Thanks for all the work you do." — Jason Anthony, 7 Flags Car Wash